Opal Consulting has an advisory board which consists of the following prominent leaders of the migration industry of Australia.  The members of its advisory board provide advice on complex migration matters to Opal Consulting so that we can assist our clients better with competency, professionalism and ethics and achieve a better and desirable outcome for our clients.

Christopher Levingston
BA. LLB. Accredited Specialist (Immigration Law)
Registered
migration agent 9301108
Principal Solicitor Christopher Levingston and Associates Sydney, Australia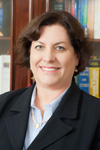 Kim Hunter
Immigration Lawyer
Registered migration agent 0533920
University & law lecturer – ANU & MIA
Solicitor & Barrister of Supreme Court of NSW
Solicitor & Barrister of High Court of Australia
Member: Law Society of NSW

Tony Coates
Registered Migration Agent 0601801
10 years of experience in government, with the Department of Immigration, as a respected immigration officer and review case assessor – 1986 to 1996
5 years as a Registered Migration Agent in Australia – 1996 to 2001.
10 years in Europe, UK and Ireland, advising large immigration consultancies on Australian migration law and policy – 2001 to 2010.